KnuBar™ for Dogs

Promotes and Maintains Healthy Skin and Coat
Promotes and Maintains Joint Mobility
Protects Against Seasonal Allergies
KnuBar™ was invented by Dr. Richard Baird, a practicing veterinarian with over 40 years of experience in specialty pet foods. Originally used to help his patents with seasonal allergies, Dr. Baird found overwhelming success using this product to help relieve symptoms of not only allergies, but also joint pain, mobility, skin, and coat issues in dogs and cats. The secret is all in the ingredients: Omega 3 Fatty Acids and Zinc.
Omega 3 Fatty Acids have been proven to support the health of the skin, coat, joints, kidneys, heart and immune system of dogs and cats. 
Zinc deficiencies in your pet can lead to Zinc-Responsive Dermatosis, an issue which can cause dermatology issues like dry skin and dark circles around the eyes.
KnuBar™ for Dogs
600 Gm (21.2 Oz) Container
Made in the USA
Veterinarian Approved
100% All Natural Ingredients
How Does KnuBar™ Help My Pet?
Joint Pain and Mobility
KnuBar™ is high in Omega 3 Fatty Acids which work to promote healthy joints while minimizing joint pain for your pet. Omega 3 Fatty Acids have also been proven to help maintain joint mobility. To learn more about how KnuBar™ can help your pets with mobility and joint pain,

Click

Here

. 

For the added strength of high-grade glucosamine in your pet's diet, try KnuBoost™ Bars. 
Zinc-responsive dermatosis
KnuBar™ contains Zinc Methionine which is one of three zinc supplements used as treatment. KnuBar™ is a daily nutraceutical, making it an ideal treat for maintaining a healthy level of zinc in your canine's diet. If your dog is suffering from dermatology issues related to zinc deficiencies try KnuBar™ today! Click Here to learn more about Zinc-Responsive Dermatosis.
Skin and Coat issues
The Omega 3 Fatty Acids and Zinc contained in KnuBar™ help to promote and maintain healthy skin and coat for your furry friends. If you notice issues with your pet's skin or coat, it could be caused by a nutritional deficiency. Click Here to learn more about these symptoms.
Seasonal Allergies
Originally created to fight back against seasonal allergies in dogs, KnuBar™ is able to help with your pet's allergies through its make up of Omega 3 Fatty Acids.
Omega 3 Fatty Acids are the main combatants used in KnuBar™ to manage joint inflammation, mobility issues, and other benefits.
Omega 3 Fatty Acids are an essential part of your dog's diet because like humans, dogs cannot produce Omega 3 Fatty Acids. Omega 6s and 3s are both susceptible to damage from heat and when it is added to food it often gets destroyed during a kibbling process. During production, KnuBar™ is precisely monitored and the Omega 3 Fatty Acids are added at the optimal time to ensure they retain the highest possible quality. The best part about it is that the amounts of Omega 3 Fatty Acids in KnuBar™ products are approximately 10 times the amount that any other manufacturer has produced to date!
KnuBar™ is a daily nutraceutical supplement disguised as a treat. KnuBar™ provides the missing nutrients that can be used to help manage the pain caused by many disorders. If your dog presents any of these conditions, KnuBar™ can help:
 Swollen Joints
 Licking of the joint area
 Unwillingness to walk, jump, or climb stairs, Lameness
 Difficulty when rising from a resting position
 Popping and cracking when the joint moves
KnuGroup was founded by Dr. Richard K. Baird, a practicing veterinarian in Uniontown PA with over 40 years of experience. Dr. Baird's vision for KnuGroup was to help pets that suffer from seasonal allergies with a healthy treat that could provide therapeutic levels of specific Omega 3 Fatty Acids. This idea led to the very first creation of KnuBar™, which has since been continuously improved to provide the best possible relief to pets suffering from seasonal allergies. With this success, Dr. Baird began to search for other ways that supplements could benefit his four-legged patients.
Through clinical studies, Dr. Baird found that KnuBar was not only helping to alleviate allergy symptoms, but also led to greater mobility and a decreased need for pain management. This discovery led him to begin using KnuBar's high-quality Omega 3 Fatty Acids to help his patients' issues with mobility and joint pain. Through these tests, Dr. Richard Baird has become confident in the benefits that come from the premium grade of Omega 3 Fatty Acids that KnuBar™ offers. He is so confident in fact, that he dispenses this product to his patients every single day through his veterinary practice.
Guaranteed Analysis:
Crude Protein 18% minimum
Crude Fat 8% minimum
Crude Fiber 3% maximum
Total Omega 3 Fatty Acids 1.5% minimum**
Glucosamine 2% minimum**
**Not recognized as an essential nutrient by the AAFCO Dog Food Nutrient Profiles
Daily Supplemental Feeding Instructions:
15lbs. or under….1 Bar
15-30lbs…………..1-2 Bars
30-50lbs…………..2-3 Bars
Over 50lbs……….3-6 Bars
**One Bar has an average weight of 10 grams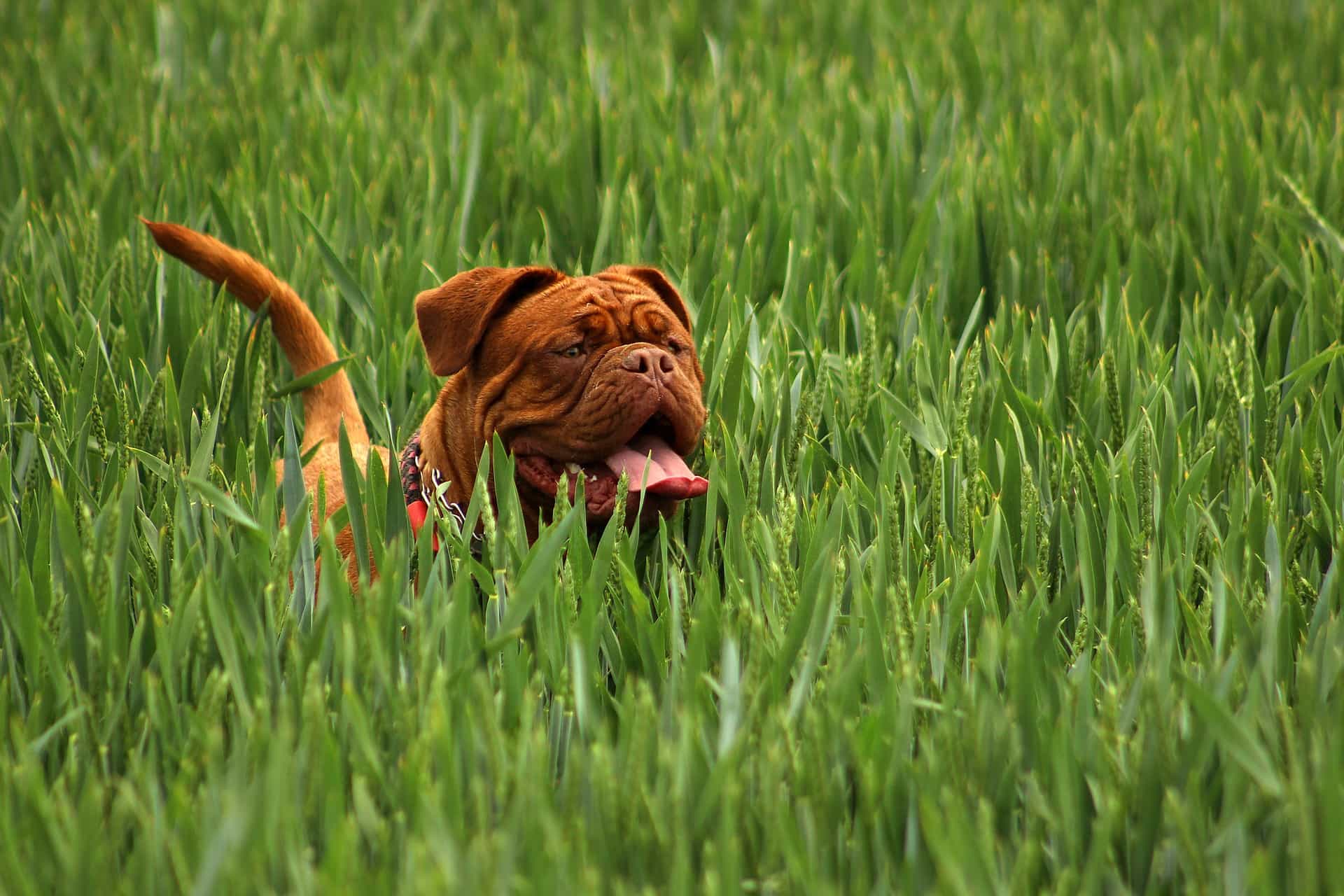 Ingredient Listing:
Chicken

Chicken is a lean meat and provides dogs protein which is a main energy source for dogs. Chicken builds lean muscle and supports bone health in your canine.
, 
Ground Wheat

A great source of energy and protein for dogs
, 
Soy Flour
, 
Corn Syrup
, 
Wheat Flour
, 
Ground Flaxseed
, 
Fish Oil (preserved with ethoxyquin)
, 
Glycerin
, 
Fish Meal
, 
Propylene Glycol
, 
Brewers Dried Yeast
, 
Dicalcium Phosphate
, 
Potassium Chloride
, 
Salt
, 
Ground Limestone
, 
Phosphoric Acid
, Potassium Sorbate (a preservative), Caramel Color, 
Taurine
, Choline Chloride, 
Zinc Methionine Complex
, 
Zinc Oxide
, 
Vitamin A
, 
D3
, 
E
, 
B2
, 
Biotin
, and 
B12 Supplements
,
Ferrous Sulfate
, 
Manganous Oxide
, 
Copper Sulfate
, 
Cobalt Carbonate
, 
Ethylenediamine Dihydriodide
, 
d-Calcium Pantothenate
, 
Niacin
, 
Pyridoxine Hydrochloride
, 
Thiamin Mononitrate
, 
Menadione Bisulfite Complex
, 
Folic Acid
, 
Sodium Selenite
.