The New Mexico Man that was shot by his dog in October says that dog that shot him, Charlie, has since been shot himself and passed away. Charlie the 120lb rottweiler mix was shot dead as well as his other dog Cowboy, a Catahoula hound that Gilligan described himself as "a mean guy". Check out the article for more information about Charlie and Cowboy.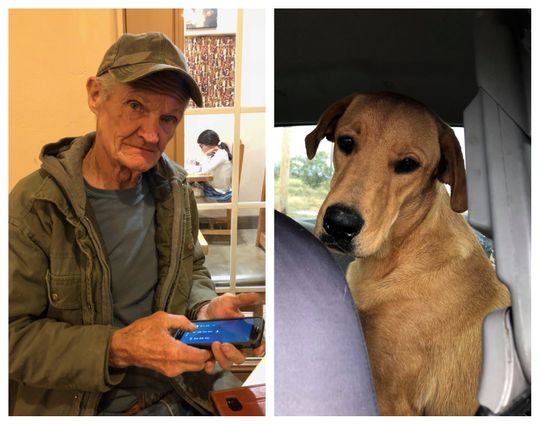 Doña Ana County man shot by dog says dog was later fatally shot
Jacqueline Devine
Feb. 27, 2019
Originally Posted by LCSun
LAS CRUCES — Sonny "Tex" Harold Gilligan, the man infamously shot by his dog Charlie in October 2018 while rabbit hunting in the desert of west Las Cruces, said he is fortunate to be alive.
Unfortunately, Charlie was not as lucky as his owner and died of a gunshot wound just weeks after accidentally shooting his owner, Gilligan said.
"Sadly, my dog Charlie got out and I guess a rancher shot him," Gilligan told the Sun-News.
Gilligan, 74, made headlines last year after Charlie — his 120-pound Rottweiler mix — accidentally triggered a shotgun in the backseat of a pickup truck. The bullet went into the front seat, striking Gilligan.
"There's a hole the size of my fist in my back," Gilligan said. "It broke my scapula and went through my lung."
Gilligan said he was in the hospital about two and a half weeks after he was shot. He returned home to his three dogs — Charlie, Cowboy and Scooter. A week later, Charlie and Cowboy were dead.
"(Charlie) got shot and so did Cowboy and that's really sad," Gilligan said. "Scooter is still here with me. Charlie would never mean to shoot me, he was such a gentle dog. Cowboy is the mean one, he would've shot me on purpose. He was a little Catahoula dog, but he was a mean guy." 
Gilligan now has a new dog, a German shepherd/husky mix named Lady, who recently had a litter of puppies. He said he has plans to go rabbit-hunting again with his new pack.
"I will go back to hunting rabbits with my dogs but I won't use a shotgun anymore," Gilligan laughed. "The safety on those things is where the dog can actually knock the safety off and shoot it. … The safety is really easy to knock off. … That's what Charlie did, he knocked the safety off and shot me."
Read more at LCSun 
Knugroup is a Pet Nutraceutical Company Started by V.M.D Dr. Richard Baird, a practicing veterinarian in Uniontown Pennsylvania with over 40 years of experience. For more information Click here